In case you missed it: Thoughtful, newsworthy comments from industry professionals, consumers, and legislators.
"As a witness in the industry told us, all you need is a fax and a phone line and you're in business."
—Carol Palmer, an investigator for the New Jersey State Commission of Investigation, to NothJersey.com. Palmer is referring to a recent investigation of "dirt brokers" that have been allegedly dumping contaminated soil and debris illegally at sites across the state. Officials say this likely would have not happened if recyclers, haulers, and dirt brokers were given background checks.
"With many natural resources already in short supply, there's an urgent need to change our behavior and prevent the consequences of over-consumption."
— Jeff Wooster, global sustainability leader of Dow Packaging & Specialty Plastics, on the company's efforts to apply the circular economy to plastic packaging. In an interview with Waste Dive, Wooster discussed how the circular economy can benefit food waste reduction and energy recovery, and also noted different products Dow is piloting, such as the Energy Bag.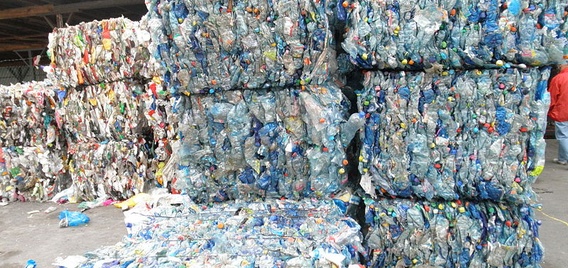 "It's a whiz-bang future. We pursued and will continue to pursue plasma gasification and non-incinerator technology."
— Atlantic County Utilities Authority President Rick Dovey to Press of Atlantic City on the county's potential move toward waste-to-energy operations. ACUA is expected to run out of landfill capacity in 2026, and Dovey believes that WTE will be a disposal solution and he doesn't expect any more landfills to built in the state of New Jersey.  
"There is a moral argument that we should not allow the ocean to become further polluted with plastic waste, and that marine littering should be considered a 'common concern of humankind.'"
— Authors of a recent United Nations Environment Programme report, "Marine Plastic Debris and Microplastics," which explored the hazards of bioplastics. According to Chief Scientist Jacqueline McGlade, the use of bioplastics is "well-intentioned but wrong."
"You shouldn't be handing documents over to the government on a composition notebook."
— Antonio Reynoso, chair of the NYC Council's sanitation committee, on the city's struggle in obtaining data for a city zoning study. Reynoso noted that the reporting from recycling facilities has been inefficient, therefore DSNY has proposed new rules.
"As chefs, it's in our best interest to make sure safe, edible product does not go unused. We are here to help Congress understand that it's in our country's best interest to do the same."
— Celebrity chef Tom Colicchio at a House Agriculture Full Committee hearing on food waste, as reported in Sustainable Brands. Colicchio and other significant food industry leaders met on Capitol Hill to push for more food waste reduction policies. Colicchio noted that food waste is a $200 billion issue nationwide.