Nearly three decades ago, the United Nations wrote the Basel Convention, an international treaty designed to ban the exports of hazardous electronic waste into poor nations. The reason was simple: the UN wanted to stop the externalization and exploitation of the costs and harm of such waste.
The United States, however, never ratified this treaty, leaving a hole in the procedures of international operations.
Therefore in 2009, a Seattle-based nonprofit called the Basel Action Network (BAN) developed an e-Stewards program to hold e-waste recyclers to a high standard of responsibility when disposing of old, hazardous electronics. The program prohibits participants from exporting toxic materials or disposing of the waste in landfills or incinerators. In the time that the e-Stewards certification process has been available to recyclers, dozens upon dozens of companies have been certified to take action on responsible recycling and demonstrate proper ways to get rid of mounting e-waste.
Or at least that's the intention.
Due to continuously falling commodity prices on materials such as copper and steel, electronics recycling — like most other recycling — is struggling. Recyclers are laying employees off, some are closing facilities, and all are seeking a more hopeful future.
E-waste recycling is also burdened by a lack of regulation on the state and federal level. The United States is the only developed country in the world that doesn't regulate its electronic waste exports, leaving states the power to decide how the waste is handled, if they even decide. There are 22 states without e-waste recycling laws, creating opportunities for illegal dumping and improper recycling operations — like exportation.
In a recent investigation titled the e-Trash Transparency Project, BAN placed GPS trackers in hundreds of devices only to discover that nearly one-third were being exported, almost exclusively to Asia. And a closer investigation unveiled once-loyal companies were turning to this exportation as a means of corporate survival.
This included companies in BAN's backyard.
The howl of the watchdog
Basel Action Network — which works as an investigative watchdog for illicit e-cycling —released a pioneer report in 2002 titled "Exporting Harm: The High-Tech Trashing of Asia" which examined the secret trade of America's electronics. However the data that BAN used for the report was not quantifiable. With a lack of resources to extract scientific data, BAN reached out to manufacturers and recyclers for an estimate of materials exported offshore. In what it calls a conservative estimate, BAN reported that 50%-80% of e-waste was being traded. 
Then in 2014, with the assistance of a two-year grant from The Body Shop Foundation, BAN was able to equip 200 broken printers, cathode ray tube (CRT) monitors, and flat screen televisions with GPS tracking devices before randomly dropping the waste at various collection locations across the nation: 149 to electronics recyclers, 49 to thrift stores like Goodwill, and 2 to retailers. BAN found that, despite all preventative measures, a total of 65 of the devices (32.5%) were exported overseas.
The tracked devices were delivered everywhere from Taiwan to Pakistan to Mexico, however 45 of them (69%) ended up in China — 37 of which landed in Hong Kong.
Hong Kong's secret e-waste operations
"We've been following this for a long time, and Hong Kong used to be the place where [e-waste] would all go and get sorted and staged before being smuggled in small trucks and boats into mainland," explained Jim Puckett, executive director and co-founder of BAN. He went on to say how in recent years, the Chinese government has cracked down on such operations in the mainland, increasing enforcement at the borders and putting people in jail for importing e-waste. The government even developed an industrial park for internal e-waste to be recycled, which Puckett found almost too skeptical to be true. So he went to see for himself.
Showing up unannounced in China, Puckett was welcomed to poke around the industrial park where he discovered it was, in fact, non-imported waste.
That's because, according to Puckett, the imported waste was going to Hong Kong's New Territories region — an area near the mainland border known as the "ground zero" for e-waste processing. In this area, recyclers were breaking apart toxic electronic waste without any protection, completely oblivious to the hazards they were imposing on their bodies and the environment. 
"The workers in Hong Kong, they're not child laborers, they're not dealing with some of the dirtier technologies that we've seen in the past, but they're being exposed and they're all illegal so they don't have any government protection if they get sick," said Puckett. "So it's really an untenable situation and it's got to stop."
How Total Reclaim and Dell got dragged into the spotlight
While in the New Territories, Puckett followed GPS signals to discover devices that had completed their journeys from the United States. To his surprise, he found devices from Seattle-based Total Reclaim, one of the original companies in the e-Stewards Program — and a neighbor to BAN in Washington State.
"We revoked their certification. They were in our program so that was a big shock to us because we have the most rigorous program and people join it because they're going to go the extra nine yards and do it right and not export. They were one of the founders of our program, which is why it hurt so much," Puckett said.
While it's unclear exactly how many devices Total Reclaim exported, the company admitted to the allegations and apologized in a statement. "We lost sight of our values and made business decisions that were contrary to the certifications and standards we had agreed to meet," the Total Reclaim owners wrote. "In addition, we were not mindful of the environmental and human harm that could have been caused in Hong Kong. For all of this, we are very sorry."
Of the 49 trackers that were placed in Goodwill stores, 7 were exported — 6 of which were from Dell Reconnect Partner stores. This indicates that, despite Dell's claims to ensure proper recycling of electronic devices, some are improperly recycled. This was the focus of BAN's most recent report, "Disconnect: Goodwill and Dell, Exporting the Public's E-Waste to Developing Countries."
"We're not saying that's the worst program, that's just the one that we focused on. In fact, it may be one of the better ones which is really scary because we think other types of OEMTakeBack programs that exist are probably less well managed than the Reconnect program," said Puckett.
Goodwill Industries International responded to the report, stating, "Dell is responsible for onboarding and auditing environmental partners, including downstream channels to ensure all participating Dell Reconnect recyclers meet required standards ... Goodwill Industries International urges Goodwill organizations participating in the Dell Reconnect program to evaluate the continuation of their contracts with Dell and review the execution of the mechanisms Dell has in place for responsible electronics recycling."
Four other companies were listed in the report as intermediaries in the chain of disposal of the Goodwill devices: Golden Valley Trading, Avnet Services, Padnos Inc., and Schupan & Sons.
"In this industry you're supposed to look out for your downstream. You have to make sure that the people you hand waste off to are not going to export it," said Puckett. He said that an upcoming report, estimated to be released in July, will list more companies that exported their waste.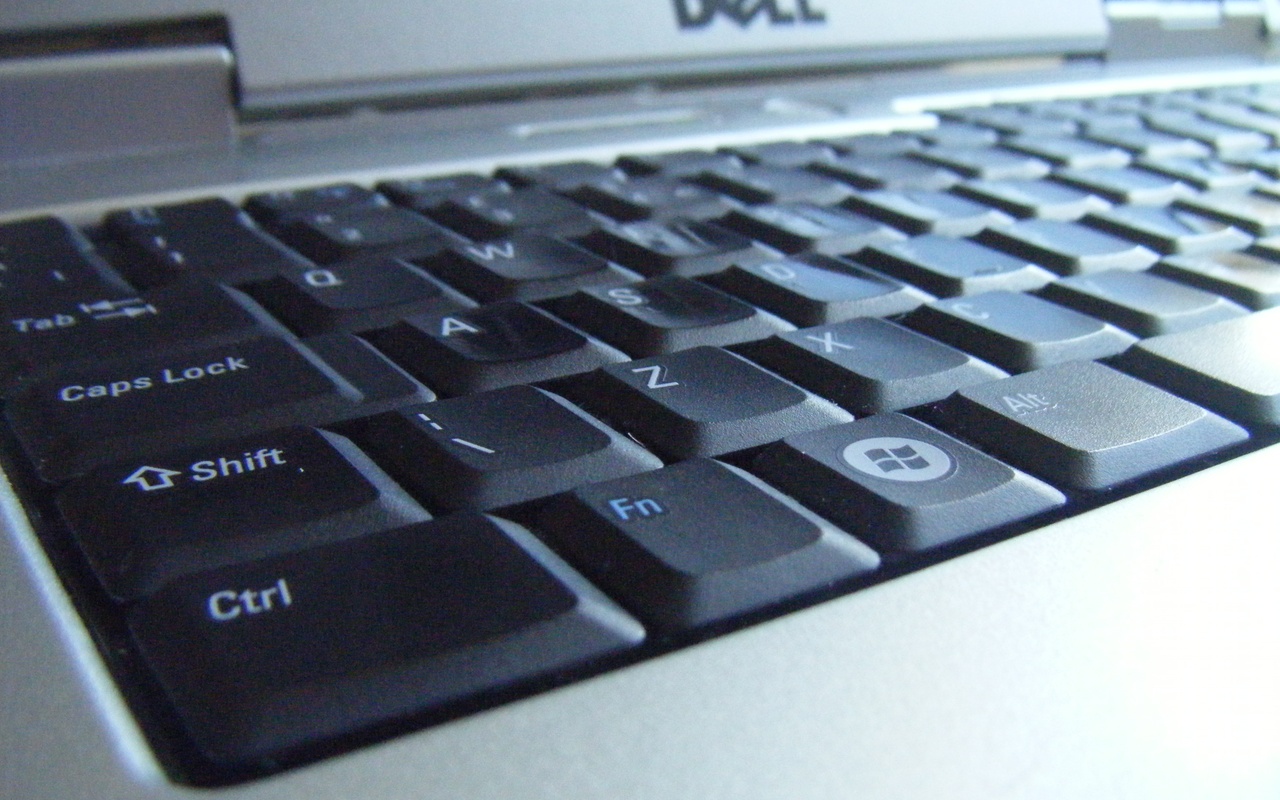 Taking responsibility by improving the system
Next week, BAN will conduct a Face-2-Face meeting for e-Stewards participants in which solutions for how to combat e-waste exportation will be discussed. One of the recently implemented solutions is a Performance Verification program in which BAN conducts unannounced inspections of recyclers, however BAN will ask participants if they wish to put some of the money allotted for that program toward more tracking—an option that Puckett thinks many will be in favor of.
"It's really a game changer because people can't hide anymore. It was so easy to hide from the auditors and to keep double books and to cheat, and too many were doing that and it's very clear. We have 65 [exported] trackers and there are company names behind all of those. It's just widespread cheating going on. So I think most of the customers would rather have a really good tracking system than to risk their brand liability," he said.
And as for the recyclers that are still considering e-waste exportation out of desperation?
"Don't do it. It's not even a situation that the worst thing that can happen is you lose your certification. What happens is you risk being put in jail for fraud," Puckett said. "A lot of the companies' websites say, 'We don't export.' And they tell the cities that and they tell their clients that, they tell their state contractors that, and any governments involved, and when you tell people that and you don't do it, then you're subject to fraud … Even in a country like the U.S. where we don't have an environmental law saying this is forbidden, we do have very strong laws against fraud and misrepresentation. So they're really taking a high risk and they don't realize it." 
Puckett urges those looking to make an impact to get involved in the e-Stewards Program and e-Stewards for Enterprises, which aims to drive business growth and boost brand recognition. 
"We've got to do more in this country with environmental justice," he said. "Global environmental justice is extremely important — not only the climate footprint and the carbon footprint, but the toxic footprint. This material is toxic and we're urging all corporations and institutions to get on board with this movement."