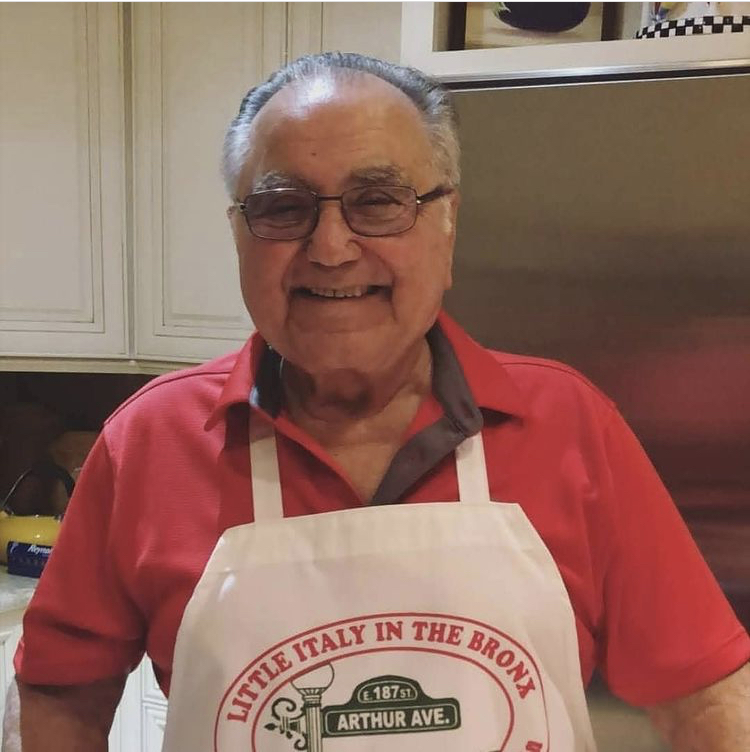 CARMINE FRANCO, WASTE AND RECYCLING INDUSTRY PIONEER, HAS PASSED AWAY AT AGE 85
RAMSEY, NJ (December 7, 2020) – Carmine Franco, retired waste industry leader and innovator, died at New York University Hospital on December 7th, following complications of COVID-19.
Mr. Franco made an indelible impact on the waste industry during a career spanning more than five decades, highlights of which include designing and building the first Materials Recovery Facility (MRF) in the US in 1973*, permitting and building the first transfer station in New Jersey, building countless other innovative waste and recycling facilities, and spearheading the landmark US Supreme Court case C & A Carbone v. The Town of Clarkstown, the outcome of which changed the landscape of waste flow and government involvement in the industry forever.
Despite humble beginnings and a limited education, Mr. Franco used hard work and ingenuity to start his first company in 1963, with a single truck and one helper. In the early 1970's, recognizing the lack of recycling in the country, and having learned from his father at an early age the value of scrap, he began sorting waste to recover value through recycling. With his brother, and by then, partner, Sal, he captured cardboard and other commodities from the waste of retail giants of the day, including Macy's, Toys R Us, Bloomingdale's, and countless others. Over time, they grew SalCar to a full-scale MRF and Solid Waste Transfer, at which point Carmine continued his visionary look toward the future of the industry and began building MRFs along the East Coast.
While Mr. Franco was no stranger to hard work, and he appeared to many to have the waste industry as his singular focus, those closest to him knew he put that same passion into all his endeavors. Every business he started had a kitchen, where he could cook, share his recipes, and feed the people who worked there. In fact, where most houses have but one kitchen, Carmine always had two – one for every day, and one for big family gatherings. When not working, cooking, gardening, shopping for fresh food in the Bronx, or spending time with family, he loved to travel, most especially to Italy. But the greatest gift he gave was his time. Carmine Franco never refused anyone a favor, a kind word, a helping hand, guidance, or friendship. And he loved to share his knowledge, mentoring so many in the business and helping to start countless other entrepreneurs on their path to achieving the American dream.
Mr. Franco is survived by his wife of 61 years, Mary, his children Albert, Lucille, Angelo, and Joseph, 11 grandchildren, one great-granddaughter, and innumerable friends and colleagues. Mr. Franco was a resident of Ramsey, NJ.
*While attributed by many to Peter Karter of Resource Recovery Systems in Branford, CT, Mr. Franco's Hillsdale, NJ facility pre-dates the RRS facility by some two years.
###
Note from Advanced Enviro Systems: We invite reporters to speak with family friend and colleague, Advanced Enviro Systems President Judy Ward, about Mr. Franco's life and career. To arrange an interview, please contact Ms. Ward at 610-876-1262 or jward@advenviro.com