Recognizing that annual predictions are increasingly ill-suited to an industry in flux, and a frenetic news environment in the world at large, we decided to start 2019 off with a set of key questions to explore. This year, we're continuing that tradition.
The following seven questions will be guiding our work throughout the year, in everything from daily reporting to in-depth investigations. We remain committed to providing the most independent and holistic coverage of the broader waste and recycling industry, wherever that may take us. And while the answers to many of the following queries aren't fully attainable, we hope they'll spark some interesting discussions along the way.
As always, if you have any feedback we're happy to hear from you at waste.dive.editors@industrydive.com. 
What will it take for industry service providers of all sizes and ownerships to make their workplaces as safe as possible?
Depending on who you talk to safety may be described as the most important concern, a top priority, the only thing that matters, an ethos and plenty else. Semantics aside, the industry is still struggling with a grim safety record by multiple metrics. And while it's clear many efforts have helped, statistics and personal accounts indicate it's still not enough to turn the collective narrative around. There is more to be done.
The latest U.S. Bureau of Labor Statistics data show that collection workers were once again employed in the fifth most fatal occupation for 2018. Workers at landfills and MRFs also still experience fatal or serious injuries more frequently than many other occupations. As the industry braces for what may be another set of disappointing data about 2019, what more can be done to ensure this year is the start of a more positive trend? ​
Investment in training, evolving technology and other factors may all continue to improve that picture. Deeper efforts to change safety culture among both the industry and members of the public who interact with it is also seen as a growing necessity. Yet many safety professionals recognize this all has its limits if done in isolation. What new ideas and investments can be made to ensure working conditions are universally improved across the board – from small haulers to publicly-traded agglomerates – in both the private and public sector?
Will record earnings and heightened M&A activity peak in 2020?
Buoyed by a prolonged economic boom, the state of garbage is no longer viewed as just good but great. Most of the industry's publicly-traded companies have been reporting such strong quarterly results lately that executives and analysts alike have seemed to run out of ways to describe them. With M&A activity continuing apace, further consolidation of power can be expected as those assets are integrated. 
Final reports of 2019 M&A spending are expected to be high with more activity likely to come. In addition to Waste Management's pending acquisition of Advanced Disposal Services (and the potential ripple effects of any divestitures), the other majors have said they're ready to spend big again in the future if the details are right. Waste Connections remains particularly active. Despite its aborted IPO, GFL Environmental also plans to keep growing via acquisition and other rising players harbor their own ambitions. Plenty of private equity backers are said to feel the same as well. 
Yet economic booms don't last forever – and this fall's federal elections could have a range of potential consequences – so change may be coming. Even if companies are more well-insulated than during the last recession, a shift wouldn't go unnoticed. We'll be watching to see if or when that occurs and, even if it doesn't, how industry power dynamics shake out.
Will lofty sustainability goals bring fundamental changes to how waste and recycling companies do business?
Over the course of only a few years, the waste and recycling space has pivoted from limited acknowledgment of the climate crisis to regularly citing it in their future plans. 
Both Waste Management and Republic Services are setting notable climate goals. Waste Management is aiming for "moonshot" emissions reduction targets by 2038, while Republic Services' 2030 reduction targets have been approved by the Science Based Targets initiative. Meanwhile, Covanta recently announced it will set "science-based" emissions reduction targets by 2022 as part of an expanding climate focus. Other companies are increasingly pointing to the toll climate effects, such as natural disasters, are taking on their operations.
But now that the rhetoric is becoming mainstream, will companies be able to make the leap from setting climate goals to fully implementing them?
Environmental groups and scientists have repeatedly targeted landfills over their potent methane emissions, even as companies argue they've made advancements to contain the gas. Incinerators face an uphill battle in the United States when it comes to community relations, but companies such as Covanta argue their technology is a key climate solution for the future. Meanwhile, plastics are in the midst of their own reckoning amid scrutiny over fossil fuel sourcing, recycling market challenges and circular economy discussions.
Depending on political trends, a potential sea change in federal and state policymaking around many of these issues could force companies to adapt regardless. Another big factor we'll be watching are the financial stakes, both in terms of investment in new opportunities and inaction that perpetuates the status quo.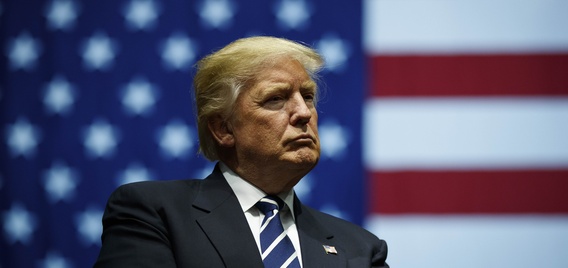 What will upcoming elections mean for industry regulation as candidates propose increasingly bold environmental platforms?
Lawmakers at the federal level are suddenly taking more interest in waste and recycling issues, meaning 2020 electoral results could play a role in everything from budget funding to more ambitious extended producer responsibility (EPR) proposals. And even with the fate of any major plans largely lying with Congress, the presidential race could also prove pivotal.
Sens. Elizabeth Warren and Bernie Sanders are among the frontrunners advocating strongly for a Green New Deal (which former Vice President Joe Biden has also endorsed) and talking more about waste issues in their platforms. Biden even came out in favor of phasing out plastic bags recently. Moreover, several Democratic candidates have pledged to reverse the corporate tax cut passed in 2017, which has been financially beneficial for many industry majors.
By contrast, President Donald Trump has pushed forward a largely deregulatory agenda that could be locked in if he is reelected. Trump's EPA is currently involved in an ongoing court battle over landfill emissions, among other relevant regulations. Under Administrator Andrew Wheeler, the agency has also emphasized the value of market-based initiatives to reduce wasted food and improve recycling systems.
Given the wide range of state and local policies over environmental issues – including organics, packaging, "zero waste" goals and more – the outcome of those elections may also be notable. Inspired by the Green New Deal and other climate initiatives, it is increasingly common to see these officials take the lead on policy action before the federal government. The 2020 campaign season is​ likely to be a wild ride, and we'll be following along closely for all of the waste and recycling connections.  
Will an influx of federal and state recycling legislation pave the way for expansive change or incremental movement?
Industry groups have pushed back on the idea that recycling is in a crisis and Waste Dive's own internal tracking has found the number of outright program cancellations to be lower than reported. Still, problems exist nationwide concerning product design, program structure, pricing, education and end markets. In response, there has been a new wave of policy proposals at all levels.
Leading industry trade associations have increasingly thrown their weight behind federal recycling legislation such as the RECYCLE Act, which calls for $75 million to bolster education and outreach. Another recent proposal, the RECOVER Act, would establish $500 million in matching grants for recycling infrastructure. There is also the "Save Our Seas 2.0" bill, which is popular with the plastics industry. Another forthcoming bill would enshrine a national container deposit system, along with EPR for packaging and various product bans.
Some pieces of legislation could usher in a welcome reversal of fortune for recyclers during a turbulent time, but the EPR proposal is more controversial with the industry and could upend the sector as we know it. And while national EPR might be a challenging political lift, the concept could have a more viable pathway in states such as California, Maine and Vermont this year. Only time will tell if this 2020 yields major results, but it's sure to see plenty of debate.
How can organics processing gain greater recognition as a viable business venture?
Last year, we left organics off the list of key questions because it felt like activity wasn't expanding with the same speed or unpredictability as other aspects of the industry. We've since realized that was an underestimation of what may be coming.
During 2019, major policies were proposed or enacted at the state and local level. Infrastructure investment for anaerobic digestion, composting and related technologies, ramped up as well. Fueled by increasing scrutiny on emissions linked to climate change, limited regional disposal capacity and other factors, organics processing is increasingly seen as a key aspect of sustainable materials management infrastructure. Investors and operators are also increasingly seeing value in entering the field. And while this trend is still not significantly moving the needle on national volumes, it will continue to have mounting effects in certain markets for years to come.
At the same time, some large landfill operators, financial analysts and state lawmakers believe landfill gas-to-energy systems are just as good at managing organic material. We'll be watching to see whether new organics processing infrastructure and supportive policies can gain traction in more markets despite these stances. Within that field, we'll also be exploring how the traditionally more grassroots composting sector reacts to what some have described as unwelcome incursions by large digester companies and other new investors.
What will growing concerns about per- and polyfluoroalkyl substances (PFAS) mean for landfill and incinerator operators?
Few issues are gaining traction as quickly as concern over PFAS contamination in the waste stream. The non-stick family of so-called "forever chemicals" are present in the blood of virtually all people and are likely in every landfill. Several types of PFAS, including PFOA and PFOS, have been definitively linked to cancer and other health issues.
That reality has put pressure on the U.S. EPA to set a maximum contaminant level for PFAS in drinking water, even as the agency has endured criticism for being slow to regulate the chemicals. A recent effort to force PFAS designation under Superfund law was stripped at the last minute from a must-pass defense bill, once again leaving the issue in flux.
But the issue is far from over. A PFAS chemicals bill will be the first major legislation the U.S. House of Representatives takes up in 2020. The legislation would have direct implications for landfills, which are struggling to address the problem. It also raises questions about proper disposal methods for PFAS-containing materials, singling out incineration as an area of concern. 
Several states are seeking to regulate the chemicals themselves, including in New Hampshire where this has led to legal resistance. In a sign of rising awareness, a group of industry professionals have formed a new coalition in Wisconsin, national groups say they plan to step up their efforts and PFAS is already a popular topic on various 2020 conference agendas. Just how much of an issue this larger crisis is for the waste sector may become much more apparent as the year unfolds.