Waste and recycling companies of all sizes have embraced more aggressive pricing strategies in recent years. Those tactics appear unlikely to shift, even if inflation subsides, according to speakers at the Corporate Growth Conference.
Throughout the Nov. 3 event hosted by Waste Today in Chicago, participants discussed rising cost pressures from labor, fuel, equipment, long-haul transportation, disposal and more. While lower prices were once a tool for growing companies to compete with the industry's major players, that approach is shifting amid years of economic turbulence.
"If you're not [increasing prices] multiple, multiple times this year, I fear for your business," said Alan Handley, CEO of Illinois-based LRS.
Recent third-quarter earnings results from top public companies showed a similar trend, with some raising prices at record levels to keep up with U.S. inflation rates above 8% this year. 
Tyler Brown, a managing director of equity research at Raymond James, said the sector's largest players have greater leverage in this area as they've come to control a higher share of disposal capacity in recent decades. But regardless of a company's size or portfolio, Brown said the fact that garbage collection is an essential service and remains a fraction of the basic costs for a typical household has also supported this trend. 
"This industry was basically built for this," he said. "This is part of the reason why we think the industry has ... both the willingness and the ability to really push price," he said.
Pricing tactics
While the trend of major companies emphasizing price over volume predates the coronavirus pandemic, speakers said activity has been especially notable throughout the industry in recent years.
"I've never seen an industry embrace the opportunity to price-increase as we did post-COVID," said Tony Romano, director of business development at fleet tech company 3rd Eye.
Frank Iezzi, CEO of Texas-based Circon Environmental, said his company has implemented four price increases this year amid "an environment that is unprecedented for most people in the room unless you were managing a business during the Carter years."
Handley said LRS is on track to implement four price increases for customers this year, which is still barely keeping up with inflation. This pressure has been especially noticeable on municipal contracts, where LRS traditionally had increases that capped out around 3% to 4% based on the Consumer Price Index.
Arkansas-based organics recycler Denali Water Solutions used to take a similar approach, but had to reset its strategy recently.
"For us that was a big deal this year. We had to really shift a lot of resources, because we have thousands of contracts that we had no mechanism just to magically change prices," said CEO Andy McNeill.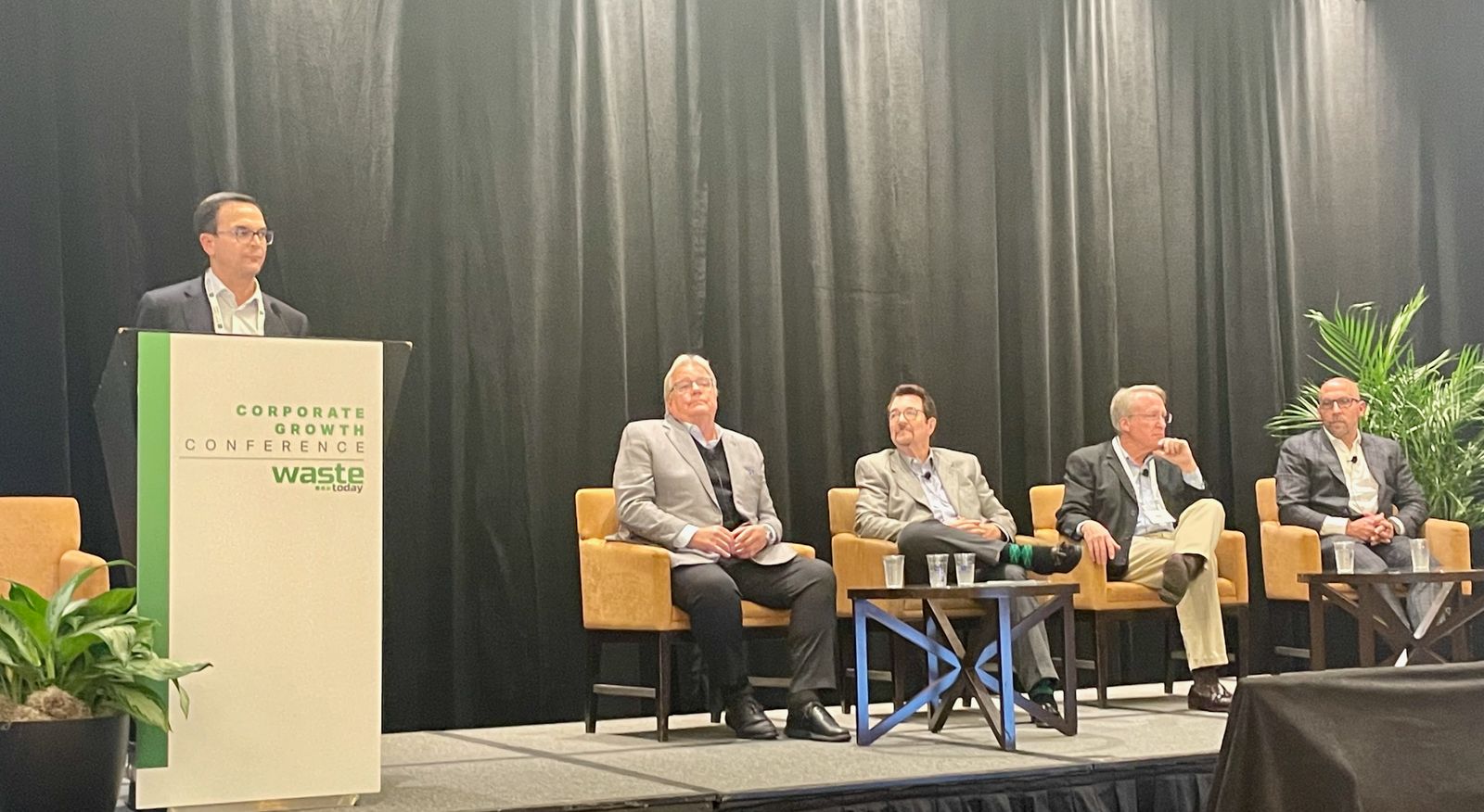 As residential volumes jumped by double-digit percentages during the start of the pandemic, companies didn't have the ability to implement price increases in real time. Handley described the last few years as "basically a journey through hell on the [residential] side." Others shared similar experiences.
Florida-based Waste Pro, which estimates it derives more than 80% of revenue from collection and has grown over the years with a strong focus on municipal contracts, has also updated its approach.
"What was something that was extremely attractive back then is really a real problem for us now," said founder and Chairman John Jennings, noting that his team is no longer as deferential to municipal clients' cost expectations. "We're not going to continue this contract with the type of a relationship that we have where you are telling us 'tough luck.' And so we're willing to part ways with people unless we get the increases that we want."
Patsy Sperduto, CEO of Massachusetts-based Boston Carting Services, said pricing was a key tool for his new company and "our foot's been on that pedal since day one." Sperduto said he recently negotiated a nearly 30% increase with one his largest municipal collection customers, a Boston-area city, after showing them a detailed breakdown of his costs and pledging to walk away.
In addition to these tactics, executives also shared results from various fee strategies to cover costs in real time.
Sperduto said he implemented a disposal surcharge, given the Northeast's tightening capacity, as well as a fuel surcharge. Iezzi said his company followed the lead of larger competitor Clean Harbors by implementing a fee related to environmental costs that has nearly doubled since January.
John Casella, CEO of Vermont-based Casella Waste Systems, said his company has an energy and environmental fee that is indexed to national diesel prices. This will offset an expected $25 million jump in fuel costs for the year. Casella also has a sustainability/recycling adjustment fee, which shifts based on commodity values. Because Casella has a limited number of municipal contracts, an estimated 75% of its customer base can be charged in real time.
"It takes the issue of commodities off the table and gets us a 15% return on the invested capital from a recycling standpoint, irrespective of what the commodity markets are," said Casella.
Looking ahead
After weathering this challenging period, multiple executives said they will remain flexible into 2023.
McNeill said Denali is looking for ways to bake in automatic price increases tied to inflation for many contracts going forward. Handley said LRS is continuously seeking ways to diversify its revenue streams beyond areas such as municipal contracts and recycling where the company has less control on pricing. Bill Gay, CEO of Alabama-based Arrowhead Environmental Partners, said his company is very focused on controlling costs and taking a more short-term focus.
"We're just not doing any contract longer than two years, because if you do anything longer than that we're probably gonna get screwed," he said.
Casella said his company is also trying to work with municipal clients on the timing of increases or terms related to floating fuel costs.
"It's a difficult sell, but we've had some success with it because of the situation we're in now from an inflation standpoint," he said. "They understand why. It still creates difficulty for them. So you may have to true it up in the following year so they have a chance to budget whatever that difference might have been."
Jennings said Waste Pro has noticed a turnaround from some municipal customers within the last quarter, as inflation persists.
"Elected officials are realizing, staff is realizing that they have to do something," he said.
Opinions varied throughout the day about whether inflation had crested yet, or how volumes could be affected by a potential recession. LRS and others said they hadn't seen any clear signs of one yet, with Handley pointing to a solid pipeline of construction and infrastructure-related jobs in the coming months.
"My business is pretty recession-resistant, I'm not fearing a lot of 2023," said Handley. "But I think you have to be very vigilant on the price."
Raymond James' Brown said moderate volume declines won't necessarily hit waste and recycling businesses right away, because their models are generally based on collection frequency and container size. This would only be affected if volumes declined to such a degree that commercial customers downsize their service needs.
Brown also said businesses with contracts tied to CPI are well-positioned, because increases typically happen on a 12- to 18-month retroactive cycle. This gives the industry "unique" visibility on residential contracts, while commercial and industrial pricing remains a greater variable for companies' 2023 budgets. But for the industry's biggest companies, and others that have been active on pricing, Brown sees a positive case for growing profitability.
"2022 was an awfully interesting year in the sense that costs rose so quickly that it was a little bit hard for them to offset in real time," he said. "If there's just a moderation in inflation, and we have good visibility on pricing, ultimately to me that sounds like a pretty good setup for margins — particularly as we think about the back half of 2023."