Curbside recycling programs generally accept core materials, but the scope of approved materials is limited and consumers are increasingly seeking ways to divert more waste. Specialty pickup services are flipping the script on what's possible in curbside collection in an effort to satisfy that demand.
From small startups to industry-leading haulers, these programs are popping up in selected areas nationwide. These emerging services pick up items such as plastic film, clamshell containers, polystyrene foam, batteries, light bulbs and textiles from participating members' homes and transport them to partners who reuse or recycle the materials. Subscribers pay a fee for the collection service, which generally occurs once or twice per month.
Although drop-off or mail-in programs exist for many of these items, the home pickup concept centers on consumer convenience. After all, convenience frequently is cited as a way to enable higher recycling rates.
"The idea was, maybe if we could make this easy for folks by identifying opportunities to reuse and recycle things, and then make it easy for people to get those items to the organizations, you'd get more people doing it," said Caleb Weaver, vice president of public affairs at Seattle-based specialty recycling service Ridwell. "And sure enough, that idea has now grown."
Evolving competitive landscape
CEO Ryan Metzger founded Ridwell four years ago based on a project with his young son to collect and transport their and neighbors' end-of-life — yet still valuable — items to recyclers. Ridwell now serves six metropolitan areas, and the accepted items vary slightly depending on the recycling partners in each region. Typically, accepted items fall into one of four core categories: plastic film, textiles, batteries and light bulbs.
A similar business sprung up on the East Coast when Rabbit Recycling launched in Philadelphia about two years ago. Cofounder Bryan Siegfried sought a convenient solution for his community to recycle items they typically couldn't and to rethink the traditional recycling system. Rabbit accepts a wide variety of items including snack packaging, foam and rubber bands. 
"The whole model behind our business is that it's convenient, it's transparent [and] it makes it really easy for people to move toward zero waste," said Zoe Fuhrman, project manager at Rabbit Recycling. Tracking down where to recycle items not usually accepted curbside is "too much for one person to do unless they have a lot of time on their hands, and most people don't."
This home pickup idea isn't just for startups. For more than 15 years, TerraCycle has organized collection programs — most of them via drop-off or mail-in systems — for hard-to-recycle items like coffee pods, cosmetics containers and cigarette butts. In September, the company launched its first home pickup service, TerraCycle Home, in New Jersey and a portion of Pennsylvania.
Subscribers choose the frequency of their pickups and how many pouches they receive for depositing dozens of material types including corks, eyewear and personal protective equipment. Third-party haulers that contract with TerraCycle pick up the pouches.
"We've always had a dream of trying to bring this, somehow, curbside," said TerraCycle founder and CEO Tom Szaky.
TerraCycle also recently partnered with Casella Waste Systems on another home pickup service, TerraCycle Pouch, in Burlington, Vermont. The pilot program integrates Casella's hauling infrastructure and customer base with TerraCycle's end-market expertise for hard-to-recycle items. Customers subscribe for a set number of on-demand pickups each cycle, which they schedule via an app. 
The service launched in October. So far it's experiencing "strong interest" while trying to get out the word to more people in the area, said Jeff Weld, director of community engagement at Casella.
"We recognize there's a challenge with some of these materials that are produced these days that are technically recyclable, but not in a way that's immediately scalable," he said. "We've always been looking for new ways of recycling more content, getting items out of the waste stream and putting them to a higher and better use."
Hauling behemoths like WM and Waste Connections — the nation's first and third largest — are entering the equation, too. They're participating in the new Recycle+ program offered to certain residents in Washington County, Oregon — a market Ridwell briefly served before Recycle+ launched — to collect purple curbside bins that subscribers fill with more than a dozen specialty items, including linens and plastic produce bags. WM said it's not yet ready to discuss the program, which launched this July, because it's so new.
Modern business models
Specialty curbside recycling service providers operate under different business models than traditional services, according to industry professionals. Generally, they try to advance reuse and recycling for the greater good as opposed to economic gain, and customers' subscription fees go toward covering the recycling and transportation costs.
"We've always been focusing on how to provide recycling solutions for things that today are not municipally or curbside recyclable, which tend to be the items that are profitable for local recyclers," Szaky said. "This all begins with us trying to find funding, because the big issue on recycling, say, a cigarette butt or a coffee capsule, is it just costs so much more to do that than the results are worth."
Rabbit Recycling even accepts items that customers wish to donate and drops them off at thrift stores, shelters, mutual aid organizations and other small nonprofits.
"With the model we have, we're always trying to prioritize reuse," Fuhrman said. "People are using our services because they care." 
Ensuring local communities remain at the forefront and reap benefits is another priority for many specialty recycling startups. Keeping the materials local after collection aids that cause, in addition to reducing costs and pollution associated with transporting items long distances.
"We try to stay as local as we can, because we are a public benefit corporation ... and we don't want to be taking things any further than is absolutely necessary," Weaver said. "A lot of creative reuse things that are happening are [done] by local nonprofits."
While some partners are small, local nonprofits, others are nationally-established companies. Trex, for instance, works with Ridwell to convert collected plastic film into composite decking.
Some of the glass Rabbit Recycling collects in the Philadelphia area is crushed and used to re-sand local river shores. Regardless of end use, transparency with where the materials end up and what they're used for is important, Fuhrman said.
"We take care to look into our recycling partners and find out exactly what's happening with the material, because we've made this promise to be transparent with our customers," Fuhrman said. "We want to make sure that we're able to do that by working with other partners that are transparent about what is happening to the material that's given to them." 
TerraCycle works with Bureau Veritas on an audit system for its recycling. This year, the organization performed an audit and certified TerraCycle for two material streams: mixed flexible packaging and mixed rigid packaging. TerraCycle says those two streams produce the most volume across all of its business lines, including more than 98% of the materials collected through TerraCycle Home and TerraCycle Pouch.
TerraCycle's audit practices and certification were important to Casella when considering entering the new pilot program partnership, Weld said. Casella aimed to ensure that "anybody that we partnered with would have that in place, knowing that we have commitments that we've made to our customers that if we tell you it's going to be recycled, it's going to be recycled," he said.
Growing pains
Specialty recycling collection involves some considerations common to conventional recycling in addition to unique challenges.
Transportation costs are a pervasive concern for all types of material haulers. Casella, Rabbit Recycling and Ridwell own and operate their own vehicles. TerraCycle doesn't, and it doesn't intend to, Szaky said. It relies on third-party logistics providers for its own service and Casella for the joint effort. Szaky foresees potential for additional hauler partnerships down the road. 
Appropriately scaling fleets is demanding, especially for a new, unproven market or service.
"Every time you put a truck on the road or put a driver in a seat, you have to make sure the density is there to make it efficient," Weld said.
Overall program cost is a leading challenge. So far, specialty curbside recycling services rely on customer fees to fund the operations. But balancing cost with value-add takes work, as does retaining customers in hard times or when the novelty of a new program wears off.
"Anytime you're asking a customer to pay a fee for a service, the service has to have clear value," Weld said. 
Just like with conventional recycling, especially commingled programs, contamination is a consideration for some specialty businesses. Rabbit Recycling transports materials but does not wash them, so it requires materials to be clean and dry upon pickup. They send photos to customers of any items that weren't in acceptable condition and throw out these items, which has been shown to motivate behavior changes, Fuhrman said. Ongoing education is a big part of the business. 
"You don't learn about it in school, what you're supposed to do with recycling," she said. "It's not the easiest thing in the world, and we recognize that and appreciate the effort our customers put into it."
Another looming consideration is what happens if more haulers who lead the traditional recycling industry enter the specialty space, such as WM and Waste Connections participating in Recycle+.
That situation has left Ridwell ensnared in lawsuits. In one, Ridwell sued to end Washington County, Oregon's program that closely mirrors it own. A judge dismissed the lawsuit in August, and Ridwell appealed. The startup also filed a lawsuit, which is ongoing, after Portland-area haulers claimed Ridwell was infringing on their exclusive franchise rights, and Washington County presented Ridwell with a cease-and-desist order.
Ridwell contends it doesn't directly compete with franchise haulers because operations and equipment are different. In fact, using common compactor trucks to haul hard-to-recycle materials isn't feasible because of clogging, tangling or cross-contamination hazards, Weaver said. Instead, he suggests that the business' differences open the door for cooperation instead of competition, and that complementary services can achieve the overarching goal of increasing waste diversion.
"The service that we offer can help to solve some of the challenges that the haulers face in increasing the amount of material that they're able to divert," he said. "Our hope is that those [opportunities] will continue to develop as people come to know who we are and how we can really be a helpful addition to the existing diversion efforts."
The long-term viability of specialty recycling programs has yet to be proven. Along those lines, a recent Bloomberg article raised questions about the viability of certain TerraCycle end markets and processes. For example, it claimed about 20% of the material TerraCycle collects can sit for extended periods of time.
Szaky told Waste Dive that 95% of the materials it collects via the Casella partnership are processed quickly, and 5% may be stored to build sufficient volumes to process. He also noted TerraCycle only collects materials that local recyclers don't due to lack of profitability, so TerraCycle relies on stakeholder funding like the home service subscriber fees.
"As a result, yes our model is sustainable and profitable, which is why we've achieved direct revenue growth for 19 years (including 2022) and do not see that shifting in the future," Szaky said.
Path forward
Specialty curbside recycling service providers generally expect business expansion in 2023 and beyond. That could be by adding new markets, new accepted materials or both.
"Our hope is that we're in several more markets in the next year," said Ridwell's Weaver. "Then longer term, we do expect that our service will continue to evolve and grow — and things like multi-layer plastic packaging become something that we're able to offer our members an opportunity to recycle on a broad scale."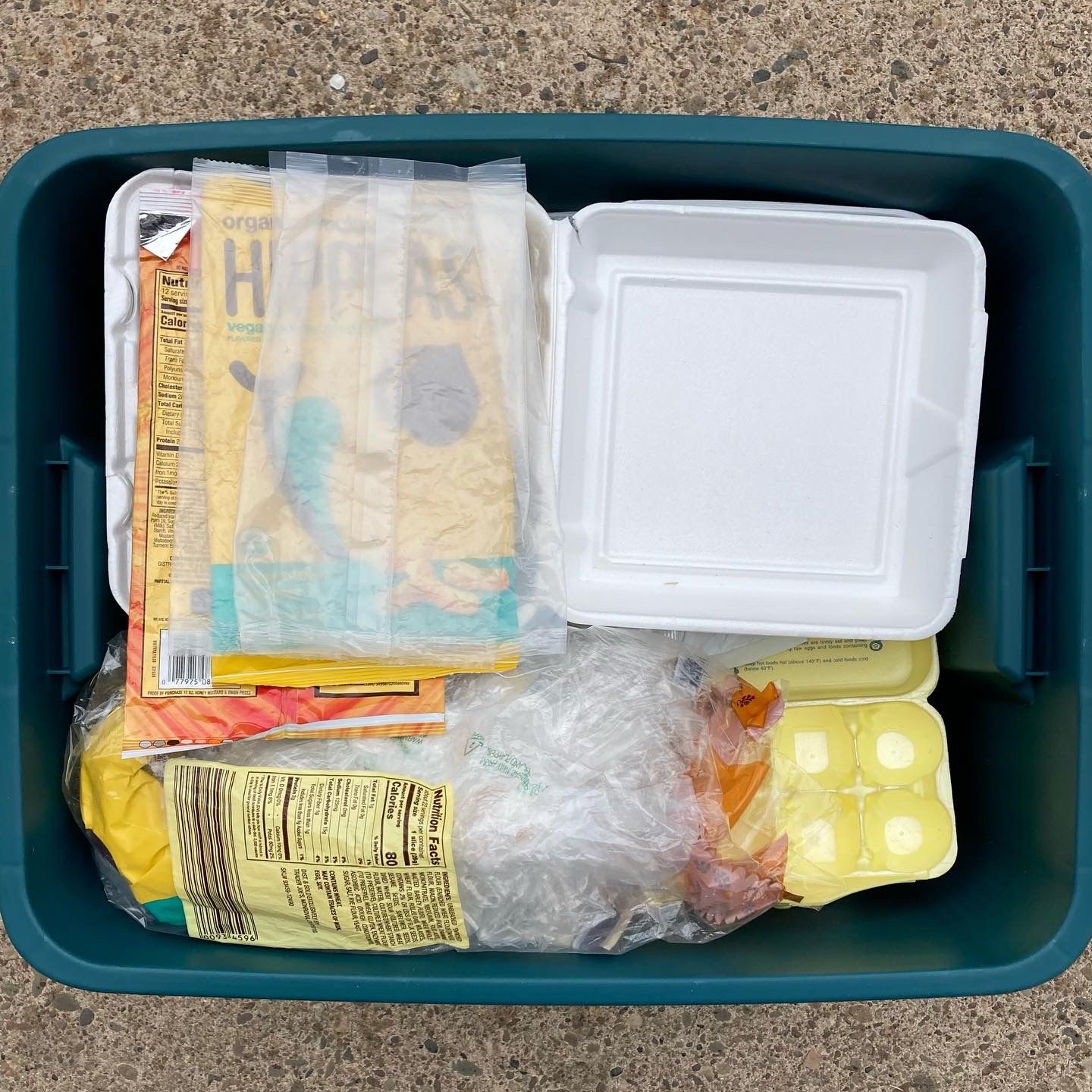 Rabbit Recycling isn't ready to expand into new geographic markets and currently accepts nearly every material it can, Fuhrman said. But it's focused on expanding its service in the commercial sector to "help businesses divert their recycling in ways that they can trust," she said.
Szaky intends to expand New Jersey's TerraCycle Home program next year, primarily geographically but potentially also the number of materials. He said the program "is working on hitting the key performance indicators that are necessary for us to say yes to expansion" and "so far we've seen a really, really good result." 
Casella plans to run its pilot program with TerraCycle for an unspecified period of time and use gathered data to determine if and how they grow this type of service.
"If this develops into a way where we can partner with brands to get more recycled content, that's great, too," Weld said. "We want to recycle more, we want to recycle better and we want to deliver to our customers."