Tires refuse to melt. Instead, the polymer crumbles to bits when heated. This is a problem for the tire industry, as it means their stock material can't liquify and be recast, like so many other plastics can. 
"Rubber tires are a particularly difficult thing to recycle for high-value products," John Torkelson, an engineer at Northwestern University, told Waste Dive. Instead, a quarter of all worn-out tires are ground up for reuse in playgrounds, artificial turf or other settings. Nearly half are burned for fuel each year, and much of the rest ends up disposed.
That's why a Michelin representative approached Torkelson at a REMADE Institute meeting a few years ago. Michelin was tinkering with a technology that grinds the polymer into miniscule particles and blends them into virgin material for an equally-reliable product. Torkelson had been researching other tire recycling solutions for years, so the hope was that he could help the tire company pack even more of the particles into new products without sacrificing quality.
Torkelson already had the necessary lab equipment, so he said yes. Now, the duo — along with Nike, which makes running shoes with soles composed of similar material — are working on deadline to significantly increase the amount of recycled tires in new product within two years of research. 
The REMADE Institute brought the duo together. Their coalition of 92 companies, universities, national labs and industry associations intends to make manufacturing more environmentally friendly by reducing industry waste. The program funds and monitors the development of technologies and strategies that cut back on raw material use, boost recyclability and increase product longevity. 
Each approved project is supposed to produce technology or knowledge that manufacturers can immediately utilize. That's a high expectation for some people involved. Others wonder if the final products of sustainability initiatives will even be something consumers are willing to accept. 
"A lot of this stuff is being done by engineering groups who seem to have the attitude that if we make it, people will buy it," said Dan Guide, a closed-loop supply chain researcher with Penn State. "And that's just a falsehood. This is not a technical problem entirely. Technology is part of the solution, but it is not the solution." 
However, REMADE operates with the belief that if industry pitches and designs a manufacturing solution, production facilities will use it — a theory that will be put to the test in a matter of months.
Solving a national manufacturing challenge
Demand for more domestic solutions has only increased in recent years following international commodity market shifts. Recycling has become prohibitively expensive in some U.S. cities and infrastructure is lagging – something the U.S. EPA acknowledged with a recently released national framework. Even before these market issues came up there was still an issue the industry has been facing for a long time: Some products just aren't easily recyclable. 
That's why recyclers have started to ask that manufacturers think more about design for recycling, said David Wagger, the chief scientist and director of environmental management at the Institute of Scrap Recycling Industries (ISRI). 
This might mean no longer combining aluminum and steel, for example, or eliminating hazardous materials that recyclers have to work around. Working together on these types of solutions is seen as beneficial for both sides.
"When it comes to us, it will be less problematic, there will be more value in it, and maybe there will be value for you too as a manufacturer," Wagger said.
New York-based REMADE is viewed by some as the ideal opportunity to promote this concept, as the benefits of collaborative design are what inspired the institute in the first place. 
In 2012, the President's Council of Advisors on Science and Technology published a report explaining that the U.S. manufacturing industry struggled to move products from lab development to the market. This issue is so common and consequential, it's nicknamed the "valley of death". Innovations falter, the council explained, because independent researchers often have different motivations than people in industry. While the lab-based solution might work in theory, it doesn't always fit the financial or logistical needs of manufacturers. 
One way to close the gap would be for labs and industry to collaborate and account for each other's needs from the beginning. The report suggested the federal government set up institutes to explicitly foster those manufacturing partnerships, with REMADE ultimately one of 14 that resulted.
"REMADE is part of a national network of institutes that are developed primarily to help advance U.S. competitiveness and address challenges in areas deemed important to the U.S. economy from a manufacturing perspective," said REMADE CEO Nabil Nasr.
While other organizations focus on textile innovation or robotics, REMADE is charged with developing technologies that reduce energy usage and carbon emissions in manufacturing. 
Per a request by the U.S. Department of Energy (DOE), a committee of agency and industry representatives narrowed down that goal. They decided the organization could foster work in five innovation areas — all of which focus on materials reuse and maximizing efficiency.
Some REMADE-funded projects would restore and prolong the lifespan of a single item. Others would redesign products for disassembly and reuse. Another potential project could boost manufacturing efficiency and leave producers with fewer scraps and byproducts. One category asks for a kind of playbook describing how industry could improve the way they pass some materials, like fibers or PET plastics, from producer to user to recycler. And one REMADE goal asks members to work with what's already produced in the United STates and find new ways to improve their recyclability. 
Companies, universities, industry associations and national labs can only pitch projects if they are already REMADE members, Nasr said. Each proposal team has to have a mix of industry and research-focused partners, whether they be from a university or national lab. Research costs are split between REMADE – which has $70 million to hand out – and the project partners themselves.
From tires to single-stream
As one of the first projects to win funding from REMADE, Torkelson's project kicked off in November 2019. Already, he and his Northwestern students are learning more about industry know-how and protocol. Torkelson didn't even know Michelin was already incorporating miniscule particles of recycled tire into their products when they first approached him.
"These are not things that are necessarily explained in research literature or textbooks," he said. And since only about a quarter of Torkelson's students might be university professors, the collaboration shows them what their future industries might require.
For Nurcin Celik, an industrial engineer at the University of Miami, REMADE and her collaborators have made doing research easier. Celik is investigating a hot topic for the recycling industry: The severity of paper contamination in single-stream collection programs. 
Though it's easier for consumers to chuck all their plastics, paper, glass and metal in one cart, botched recycling can dirty paper beyond reuse, Celik said. Her research group is gathering data from MRFs around the country to get a sense of the problem's scale and whether there are inherent challenges to the system itself. The team is intentionally including information from regions using slightly adapted single-stream protocols, too – like those that accept all recyclables except glass – because those methods might deal with less contamination and could be an option for municipalities. 
Bi-weekly check ins with ISRI representatives and other industry partners have allowed for a truly collaborative effort, Celik said. The trade organization has helped her lab compile datasets by putting them in touch with recycling facilities. Now that they're starting actual data analysis, Celik talks to recyclers for feedback on which metrics and statistics are meaningful for the facilities and not just academics.
In fact, deriving benefits for industry has been the overall advantage to working with REMADE, in Celik's view. Having conversations with people in the field provides an entirely new perspective on what the most pressing problems are, as well as what possible solutions could look like, said Celik. 
"They want to address the industry's problems, not necessarily academics' problems," she said.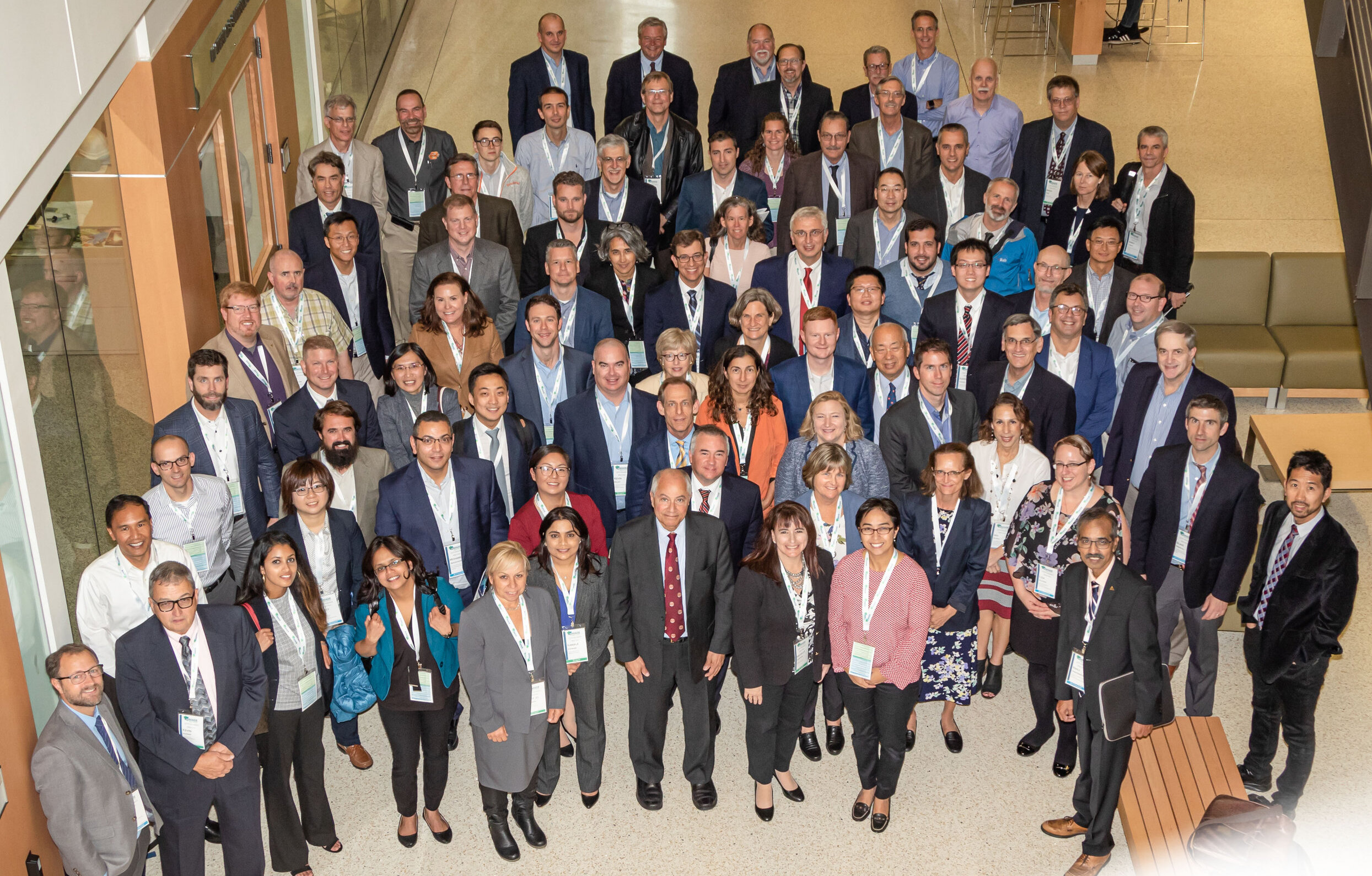 Scaling up for the future
Other organizations hoping to change U.S. manufacturing are also emphasizing real world input for product design. One is the Center for the Circular Economy by Closed Loop Partners, an investment group headquartered in New York that guides sustainability and reusability start-ups. 
The center occasionally starts an accelerator for potential companies that need help with their products or business plans as well, according to Managing Director Kate Daly. Their most recent accelerator focused on recyclable, reusable or compostable to-go cups. Closed Loop took the start ups (and their products) to Recology's San Francisco MRF to see if the components could be sorted and reused as intended.
"What we see in general in our work is that there's still a divide between design and exposure and end-of-life issues," said Daly. 
The accelerator for start-ups making alternative cups technically wrapped in September, but Closed Loop is still coaching some of the participants along. The cups spent some time in a Google campus cafeteria during the incubator, and now Closed Loop is helping trial the products in a few coffee stores to see how paying customers react.
This taper off contrasts with REMADE's goals. When institute-funded projects end in 12-24 months, REMADE wants the product – whether its a technology or a new understanding of a particular industry issue – to be ready for full-scale manufacturing implementation. Products coming out of Closed Loop could achieve this goal, as it would be possible for some of their initiatives to go from experimental to full-scale use in two years, but that's a tighter time scale than Northwestern's Torkelson is used to. 
Academics tend to work on projects that solve larger scientific issues. For example, Torkelson's own work before this collaboration focused on designing a tire polymer that melts. If achieved, that solution could eliminate the need to fold finely-ground tires into new ones. But progress on that project will take years. REMADE wants research projects that find a solution and implement it in manufacturing plants in just a couple years. 
The commitment to interventions that can be deployed immediately is why REMADE will deliver on its 2020 sustainability goals, said Nasr. 
When industry representatives designed the program, they also set up targets for reducing resource consumption – including cutting industrial waste and energy consumption by 20% and doubling the amount of scrap metal recovered and recycled. REMADE is on track for those targets, according to Nasr, because the funded programs are demonstrating their feasibility.  
"Obviously, there will be a lag between making the technology available to industry and actually applying this technology," he said. But since the group is primarily industry-led, "we work on projects that the industry is blessing and confirming are in the right direction."
Even if industry members approve a manufacturing change, however, that doesn't necessarily mean consumers will accept it. Sometimes, said Guide of Penn State, certain recycled or remanufactured products just don't appeal to buyers. One research project Guide worked on found that while shoppers were okay with a refurbished laptop, they were uneasy about the idea of a repaired kitchen mixer. 
"For every market, there is at least a 20% to 30% share that simply will not accept products that are not new," he said. 
Guide also wonders if research projects guaranteeing a workable outcome always find the best solutions. Classic research institutions encouraging experimentation often only wind up with a handful of completely functional products. When funding is handed over with expectations of a deliverable, "that may force us down pathways that aren't going to pan out," he explained.
And if a company does find the best solution, owning the rights to its use – as certain REMADE members are allowed to do – could force competitors to come up with their own versions. Copycats might not be as good or efficient as the original, Guide said, but it could be more commercially successful and fill the market with a less sustainable option. 
Nasr said offering intellectual property rights to a company is part of working with them, as the businesses are also investing in REMADE projects. The institute is just starting conversations about the issue of intellectual property ownership as the first round of projects conclude. 
REMADE is negotiating other firsts right now, too. The first official product from REMADE, which Nasr calls a "very innovative technology," will be announced soon. The organization is also looking for new, more diversified funding. All $70 million granted by DOE will be spread over five years worth of projects, so Nasr said REMADE is looking to diversify where its funding comes from to ensure the institute lasts even longer.
REMADE will need that extra time if it wants to drive industrial innovation in the United States and push all sectors to minimize waste and maximize reuse. 
Without it, ISRI's Wagger isn't sure what else could motivate industry and research groups to assume the entire risk of designing these solutions. Maybe consumer demand for non-harmful production and a plastic-free ocean would be enough, he said. "But I don't know that I have an answer to that. I think whatever it might end up being, it will be surprising." 
For Nasr, REMADE is that surprise factor. 
"We're looking to address the problem in a holistic way and that has never been done before," he said. "A lot of people talk about how the U.S. is behind in this area, and the U.S. hasn't done enough in this area. And my answer is the U.S., with REMADE, has the potential of leapfrogging in this area."