In case you missed it: Thoughtful, newsworthy comments from industry professionals, consumers, and legislators.
"You have an irresponsible city council that is in a power struggle with the mayor."
— Joseph Munem, director of government affairs at Rizzo Environmental Services, in an interview with Waste Dive regarding contract issues in Flint, MI. Discrepancies between Mayor Karen Weaver and Flint City Council have left Republic Services, Rizzo Environmental and residents in the dark about which company should be collecting the city's waste.
"The sobering statistics continue to shock our senses regarding the number of our peers that don't make it home to their families every year."
— SWANA Safety Committee Chair Tom Parker in a press statement regarding the association's 2015-2016 industry fatality data. SWANA found that from July 1, 2015 to June 30, 2016, there were 98 industry-related fatalities — 38 solid waste employees and 60 third-party members of the public.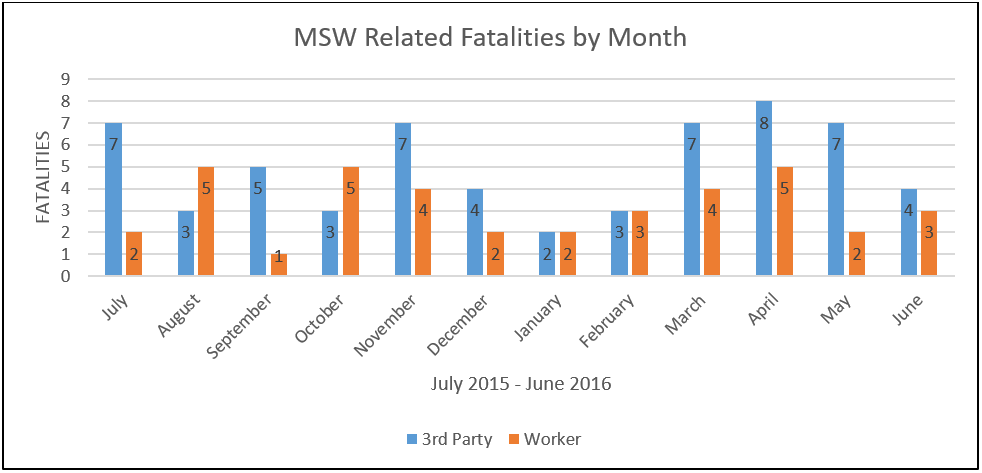 "Sometimes ... land has a history that predates you that has to be dealt with."
— Indy Parks Director Linda Broadfoot to the Indy Star regarding a golf course built atop the former Julietta Landfill. The landfill now has an eroding cap and post-closure remediation for the cap could cost Indianapolis nearly $6 million.
"Most of our SWEOs were happy to learn that there is additional information they can use to share with their families. Some took copies of the literature to educate their children. They are more aware of situations while near a school and are more vigilant when children are in sight."
— Joe Vasquez, safety supervisor for the City of Phoenix Solid Waste Field Services Division, in a press statement regarding the recent NWRA Safety Stand Down. The Stand Down focused on safety around schools, busses and children and received participation from about 70% of the private industry.
"To effectively address climate change, we need to develop an energy infrastructure that doesn't emit greenhouse gas and is cost competitive."
— Bill Gates in a statement regarding decarbonizing the industrial sector. Gates and energy company Total announced a $14 million investment in a biomass conversion technology called Plantrose to increase the production of bioplastics and biofuels.
"...We see that we do have a role in guiding our girls to be thoughtful, to be articulate, to be engaged and to never expect that their role will be anything less than that." 
— The Recycling Partnership's Executive Director Keefe Harrison in an interview with Waste Dive for the Women in Waste spotlight series. Harrison believes that the more we teach young girls to be confident and aspire for greatness, the more we will see women become professional leaders and changemakers.