In case you missed it: Thoughtful, newsworthy comments from industry professionals, consumers, and legislators.
"Good policy should be guided by principles of sustainability, equity and fairness and guided by good data analysis."
— Michael Heimbinder, founder and executive director of HabitatMap, in defense of a recent New York Department of Sanitation Private Carting Study. While Heimbinder agrees with DSNY's suggestions to implement a zoned commercial waste system in NYC, other industry officials called the study "bad policymaking."
"The public just needs to be patient. That's all, have a little patience. We're doing the best we can. Everybody needs to work together."
— Allen Davis, a collections worker with the DC Department of Public Works (DPW), when asked how the public can help make haulers' jobs easier. Davis and other DPW employees informed Waste Dive about the daily duties of a collections worker during a recent drivealong experience.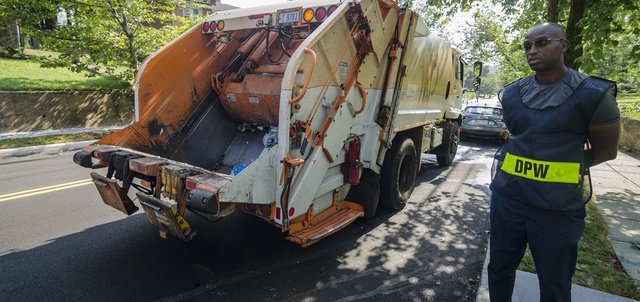 "The key to successfully attracting and engaging Gen Z throughout their candidate journey will be a strong employer brand that is consistent across technologies."
— Seth Matheson, Monster's director of talent fusion, in a statement regarding the increase of Generation Z applicants entering the work field. As the industry struggles with a troubling driver shortage, it is important that companies keep Gen Z in mind when evaluating the types of drivers they're looking to recruit. 
"The geek in me is actually strangely jealous that I'm not getting to be elbow deep in food waste in Nashville." 
— Dana Gunders, senior scientist and food waste guru at NRDC, to Smithsonian regarding NRDC's first-of-its-kind food waste characterization study. Researchers will use $1 million in funding from the Rockefeller Foundation to survey residents and businesses from Nashville, Denver and New York and analyze the types of food that are being tossed in the trash.
"No one should have to suffer verbal abuse, threats of violence or physical attack because of the job they do."
— Heather Wakefield, head of local government at trade union Unison, to the Daily Mail regarding attacks on collections workers in England. The Daily Mail obtained information that indicated attacks more than doubled from 117 in 2012 to 309 in the most recent fiscal year.
 "The only way to control odor is to have a good gas collection system, which we believe we have."
— Thomas M. Bruen, an attorney representing Republic Services, to the Los Angeles Daily News regarding air quality surrounding Los Angeles' Sunshine Canyon Landfill. The first in a series of public hearings was held in late August to consider a potential nuisance abatement order around odor issues at the landfill.