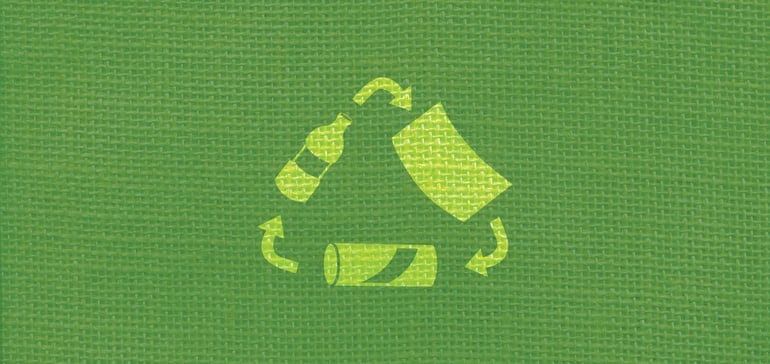 Brief
Proctor & Gamble aims for 100% recyclable packaging by 2030
First Published on
Dive Brief:
Proctor & Gamble is aiming to have 100% recyclable or reusable packaging by 2030 as a part of its new "Ambition 2030," a set of sustainability goals.
Procter & Gamble aims to use 100% renewable electricity at all of its plants by 2030, the company said.
The company's plants will also source 5 billion liters of water from circular sources and deliver a 35% increase in water efficiency. 
Dive Insight:
Sustainable practices in a company don't just help the planet — they help a business's bottom line. In many cases, it's no longer a choice between the low cost model or the sustainable model, because the two happen to be one in the same. "Our efforts on energy conservation since 2010 have resulted in hundreds of millions of dollars in cost savings," P&G stated in its report.
P&G has also been active with recycling commitments in recent years by supporting The Recycling Partnership and signing on to the Association of Plastic Recyclers' Demand Champions recycled content program. The company has also been active on recycling solutions for marine debris via the Closed Loop Oceans project and a unique collaboration with TerraCycle to sell products made from ocean plastic.
By no means in P&G the first company to realize the benefits of sustainability goals. Recently, Chipotle Mexican Grill, McDonald's, Dunkin' Donuts and Coca-Cola have all announced plans to cut back on waste and make their packaging more recyclable or reusable.
Ikea outlined plans for a circular supply chain earlier this year, with each product designed with its next use in mind. Patagonia is also looking at a circular approach, thinking about recycling options as it makes its sourcing decisions.
Even if one company develops or initiates the move towards circular operations, it's impossible to execute the strategy without many actors in the supply chain on board. 
That's why P&G has set a goal to work with its partners across the value chain on circularity. "We are at our best when we collaborate," the company stated in its report. 
Recommended Reading:
Top image credit: Elizabeth Regan