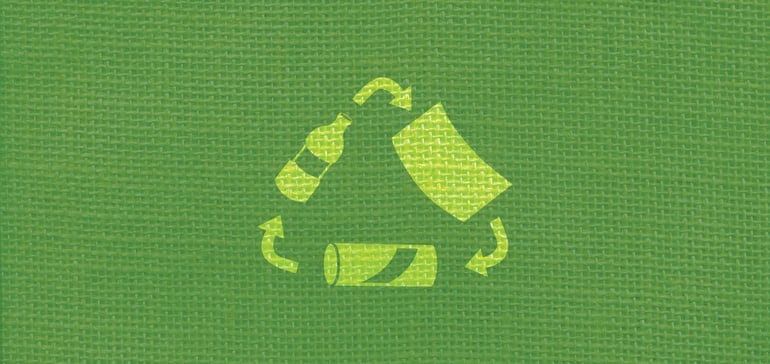 Deep Dive
Talkin' Trash: Draconian measures, recycling diehards and more Q3 China reactions
In case you missed it: Thoughtful, newsworthy comments from industry professionals, consumers and policymakers.
"It's not that we're recycling diehards. It's that we see this U.S. system that's underperforming...We see recycling as a means to greater good. We see it in its connection to material resource conservation, but we also see it as healthy communities."
 — The Recycling Partnership's CEO, Keefe Harrison, in an interview with Waste Dive. Harrison talked about the latest new on China's import policies, single-stream recycling, recycling education and more.
"Everyone agrees, they're really serious about it. But, again, we think we have a better starting point than a lot of people have... We've invested a lot in our facilities over recent years to make them more efficient to produce a high-quality pack to reduce residual. And so we're going to continue to work on it like everybody else and it'll level out at some point, but I think it's too early to tell where they'll really end up. At the end of the day, they need fiber and packaging demand isn't going to go down in my mind." 
— Republic Services CEO Don Slager in response to a question during the quarterly earnings call about China's proposed 0.3% contamination standards. Like executives at other large competitors, Slager recognized that the market situation had put a dent in profits but expressed confidence that it would stabilize.
"It's really kind of a touch-and-go environment right now, really being evaluated on a monthly if not a weekly basis."
— Michael O'Keefe, assistant chief of Honolulu's refuse division, in a conversation about how Hawaii's biggest city is dealing with shifting recycling markets. O'Keefe told Waste Dive that RRR Recycling Services, the City and County of Honolulu's service provider, is already looking at other Asian markets, including Indonesia and Vietnam.
"The state was ready to pass a death sentence on a city over a plastic bag. This is a Draconian measure when they can bankrupt you. We would have gone belly up."
— Bisbee, AZ Mayor David Smith to AZ Central, about Arizona's attorney general saying that the city has to repeal its plastic bag ban, or risk losing $2 million from its budget.
"Since the Agency is reconsidering various issues regarding the landfill regulations, at this time we do not plan to prioritize the review of these state plans, nor are we working to issue a Federal Plan for states that failed to submit a state plan."
— An Environmental Protection Agency spokesperson in an email to Waste Dive, offering some detail on the current administration's approach to regulation concerning landfill gas. The spokesperson said EPA would not sanction states that failed to submit an Emissions Guidelines plan and added that it will be reconsidering New Source Performance Standards with a deadline of March 2020.
"...Where you make money in a hurricane that's a wind-type hurricane is owning the disposal spikes, and unfortunately that's not our model and not our platform in Florida...So that's why the storm
hasn'
t had the same offsetting revenue that some of our peers have had with us."
— Advanced Disposal CEO Richard Burke during his company's Q3 earnings call, referring to post-hurricane operations in the United States. Advanced reported quarterly revenue of $392.7 million, a company best.
"Rubicon's investors and customers should be alarmed by recent and forthcoming developments in these lawsuits, which depict a business culture that is out of control and flailing. And coming on the heels of unflattering coverage in national business publications, it appears that Rubicon is desperate to turn attention away from its unlawful business practices."
— A Waste Connections spokesperson, disputing the way that Rubicon Global has characterized a legal skirmish in North Carolina. 
"With every lawsuit filed by Republic, it becomes crystal clear that this massive landfill company has one fundamental goal: stifling small businesses and quashing consumer choice. In their latest legal foray, Republic is claiming that small business owners aren't free to choose who picks up their waste and recycling. One can't help wonder why Republic is afraid of some old-fashioned competition."
—Michael Allegretti, senior vice president of policy and strategic initiatives at Rubicon, in response to a separate lawsuit filed by Republic in Illinois. The complaint follows a similar formula to previous Waste Connections litigation and was first reported by Waste Dive.
Top image credit: Elizabeth Regan