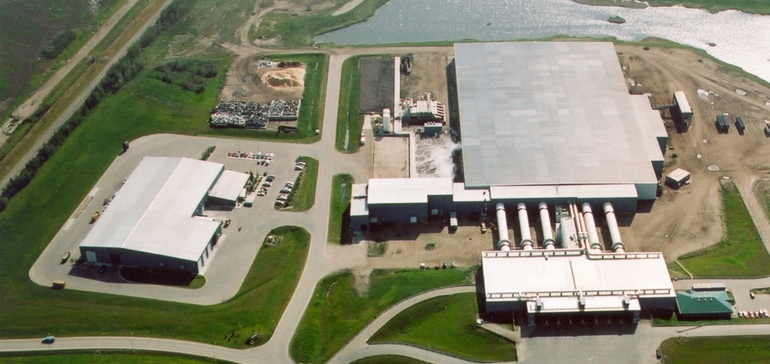 Brief
Once diverted, Edmonton, Canada is sending its food waste to landfill
Dive Brief:
Organic waste that would normally be sent to a composting facility is instead taking up airspace in a landfill in Edmonton, Canada, as reported by the CBC. The city has not released data on how much waste has been sent to the landfill, but the compost facility has been closed since late October last year because of a structural safety problem.
The city council is expecting a report back from an engineering consultant on the status of the Edmonton Composting Facility by June. 

"We may have to build another facility or we may be able to repair the issue with the roof itself," 

Jawad Farhad, Edmonton supervisor of organics, told the CBC.
A recent report says in 2016, Edmonton collected 135,000 metric tons of organics and about 63,000 metric tons were usable to be turned into compost. The rest was too contaminated to be made into a useable product. An audit gave the waste system in Edmonton a "C" grade for falling behind its goal to divert 90% of waste from landfill.
Dive Insight:
The compost facility in Edmonton closed suddenly in October last year after an assessment found parts of the building's roof may not be able to handle a live snow load. On short notice, Edmonton had to begin sending all its food waste to landfill instead of the compost facility with a 160,000 metric ton annual capacity.
At the time the facility closed, the CBC reported that composting food waste accounted for 16% of the material Edmonton diverts from landfill. Any downtime for the compost facility, especially downtime that has continued for months, is certain to further slow Edmonton's progress in reaching its diversion goals. As a part of Edmonton's changing approach to solid waste management, it intends to have residents sort organic material at home by 2020.
Currently, Edmonton lists plans on its city website to install an anaerobic digester by the first half of 2018. The proposed digester would have a yearly capacity of 48,000 metric tons. It is unclear whether the digester remains on that schedule. The city has yet to respond to a request for clarification.
While organics opportunities are often talked up, the situation in Edmonton, a city of nearly 1 million people, is a clear sign that processing capacity is still growing. If one facility getting knocked offline can totally derail organics diversion in a region, it raises the question of how far developed is organics recycling, actually is.
It's a problem beyond Edmonton, and one that others can learn from. The closure of an organics facility in Wilmington, DE derailed organics diversion in New York City, for example, and the potential closure of an AD facility in Colorado threatened to cause ripple effects across the entire region.
Recommended Reading: